Donorfy allows you to upload documents and link them to a timeline entry - such as a gift aid declaration or an activity, note that your document can be
One of these types


CSV file
Excel file
Image file - e.g. jpg, png
Pdf file
Text file
Word document

Up to 3Mb in size
Uploading is done as follows:
You must add the timeline entry before you can upload document to it. Open the timeline entry - if no documents have uploaded it will be shown similar to the screen shot below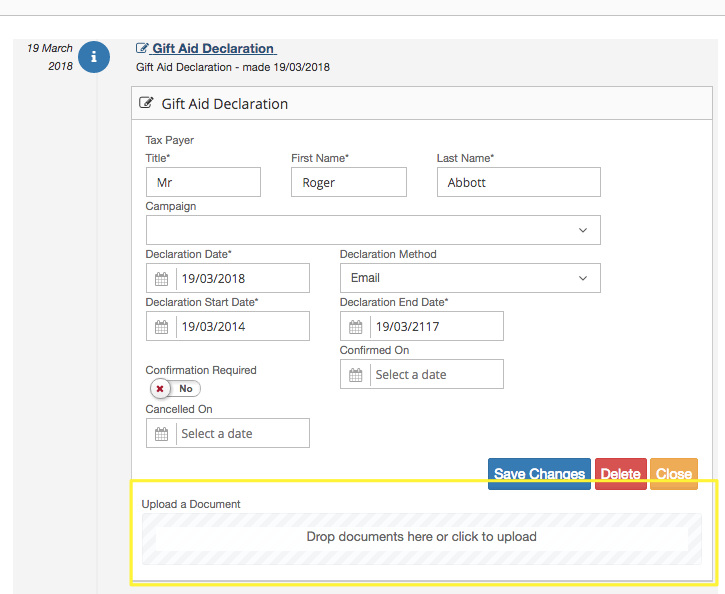 The document upload area is at the bottom of the form, you can either click in that area to browse for files on your computer or drag files (e.g. from Windows Explorer) into the area.
Note if the file is empty it will not be upload
If you open a timeline entry that has documents upload against it they will be shown in the upload area - as shown in the example below.
You can upload further documents, download or delete previous uploaded documents.