You need to generate a Mailchimp API key - sign in to your Mailchimp account in Admin | Account | Extras | API keys - click Create A Key button. Mailchimp will create a unique API key for your account and display it - check the Mailchimp knowledgebase for more detailed instructions
Copy the Mailchimp API key to the clipboard (Ctrl+C).
Go back to Donorfy - in Settings | Configuration find the Mailchimp settings - see below - enter your Mailchimp API key and press Test Settings - once the API key has been checked you will be able to save your changes.
You will now be able to choose which Mailchimp lists you want to link Donorfy to - as shown below - press the + button on the Linked Mailchimp Lists tab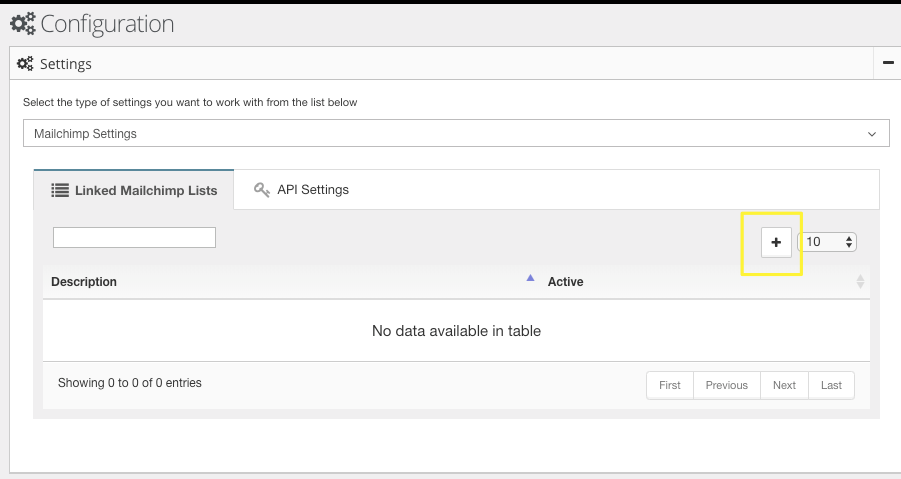 Suppose you had a Mailchimp list called Main Mailing List that you wanted to link - you would choose that list - you can then setup the mapping between Donorfy Purposes and Tags and Mailchimp Groups and Purposes 
Choose your list and press Save Changes
Click on your list 
Click on the + button to add a new mapping - you can then choose which Donorfy purpose or tag will be mapped to which Mailchimp tag or group