Fundraising Pages are linked both to the Constituent representing the fundraiser who set up the page, and the Campaign for which funds are being raised (or a default Campaign as specified at Settings | Configuration | JustGiving Settings).
Fundraising Page lists (coming soon)
Filtered lists of Fundraising Pages may be created by clicking the 'Add' button at the top of the main window and selecting Fundraising Page List from the menu.
Fundraising Page lists may be filtered as with other list types in Donorfy: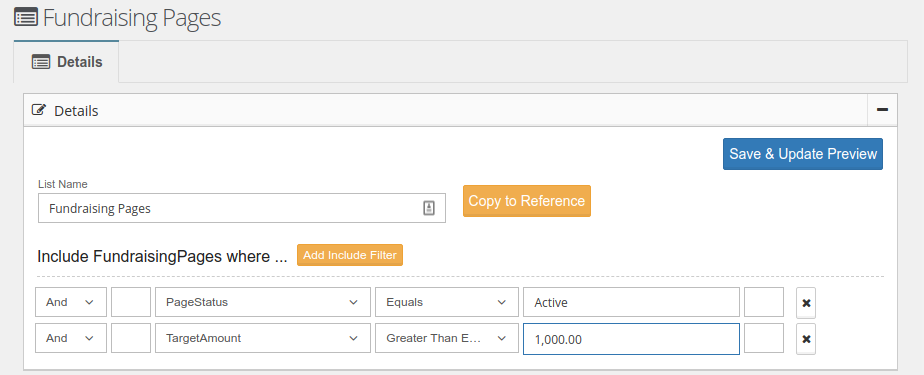 Constituent (fundraiser) views
The constituent profile view includes a panel showing both a summary of fundraising activity, and a list of all fundraising pages created by that constituent.
Campaign views
Campaign views include a tab containing a grid view of all linked fundraising pages, as well as campaign-specific settings for donations made via pages linked to the campaign.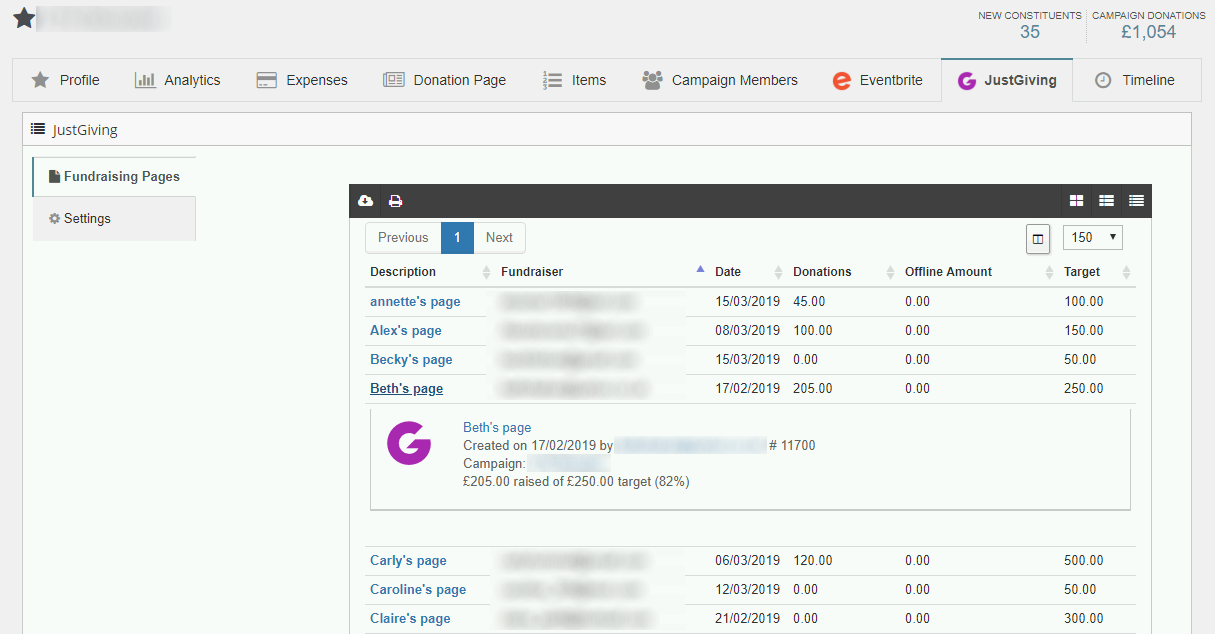 Tracking Fundraising Page creation
A new activity, linked to both the fundraiser and the campaign, will be added when Donorfy finds a new fundraising page. A filtered list of activities may be set up to show any recently created fundraising pages.